And believe me, I know how difficult it can feel. Devoting one's life to spiritual ascension is the noblest use of a human lifetime.
But as soon as we desire enlightenment, we find ourselves in a confusing paradox…
How can we be on a journey to where we already are and realize what
is already true?
This is the divine riddle of enlightenment we all must solve within our Self.
All spiritual paths are just different ways of solving.
In truth, you only need to find a path that works for you and commit yourself totally.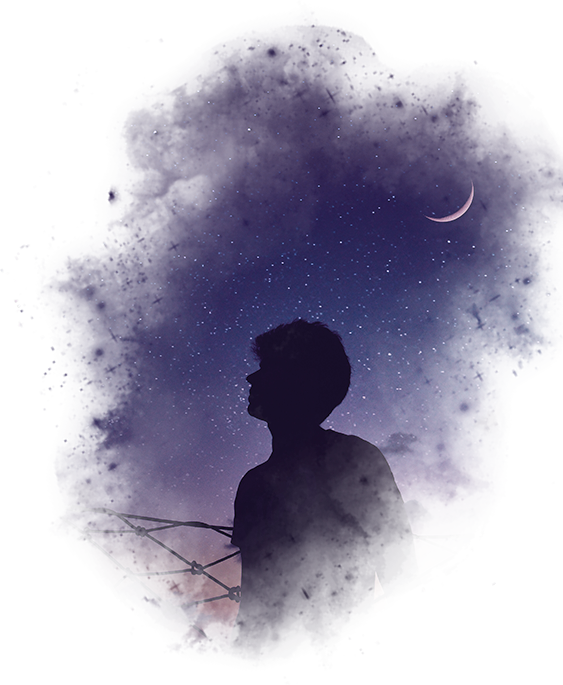 So, you've probably asked yourself…
"How do I know if this is the right path for me?"
All I can say is that the right path is the one that excites and inspires you the most.
I know that the enlightenment journey can be a terribly lonely one.
Being in pursuit of the spiritual, you're most likely the "black sheep" of your family.
Because you're avoiding the ego's nonsense making you seem distant and unrelatable to most.
Well, hang tight, because I have great news for you.
But that light is there, and when you find your spiritual thread...
That light grows from a dim lamp into a blazing sun.
First, you need to find the methodology that works for you – the path
that resonates with your soul.
Second, you need a community around you that's also dedicated to the same work. When you plug into your soul family, a tremendous leap in growth will take place.
Community is medicine.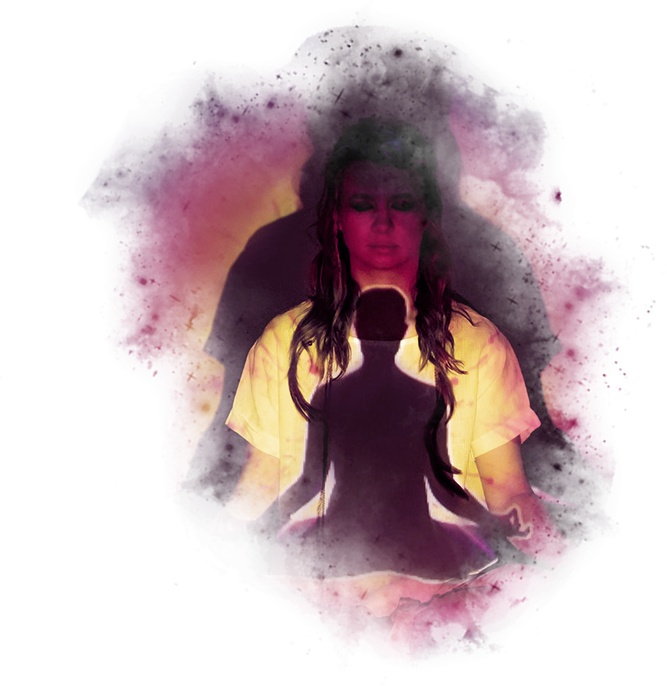 Going 4D has never been easier
Because in 4D University, I've created the definitive curriculum for conscious expansion dramatically accelerating the devoted seeker's ascension by avoiding the hidden potholes that trap most.
I've hit many of these myself narrowly avoiding the rest, and I can confidently say that it's far simpler than we make it.
To graduate from the 3rd Density of consciousness and into the 4th, we must awaken and activate our 4th center - the Green Ray energy center.
We must bring the heart chakra fully online.
We must become a being of love and service to others, such that this state is natural and effortless.
Love and oneness must become our new default mode.
This inner transformation is what 4D University was designed to facilitate.
From mind mastery to advanced meditation and kundalini activation, I will show you step-by-step how to actually graduate to 4D consciousness.
But first, I should introduce myself…
I am the One expressing as "Aaron Abke"
As a former pastor turned-spiritual teacher, and having been through so many walks of life, spiritual seeking has been my greatest passion since I can remember.
In 2012, I had an awakening from my Christian religion.
In 2017 I had a dramatic spiritual awakening out of my ego.
Then in 2021, I had a Kundalini awakening that kick-started my obsession with understanding this neurobiological process, what causes it to happen, and most importantly, how to facilitate it.
This passionate study is what revealed to me that Kundalini awakening is actually the transformation process from 3rd to 4th Density consciousness.
It is my life's purpose to show the world that enlightenment is absolutely available to anyone who truly desires it.
That freedom from suffering is not some lofty and unattainable goal, but is in fact, your destiny.
My passion is to serve humanity in our spiritual evolution to the next level of consciousness: The 4th Density.
I know that no single path to 4D is meant for everyone, and each must find their way. 
I only offer an invitation to the world to come and try the path that worked for me.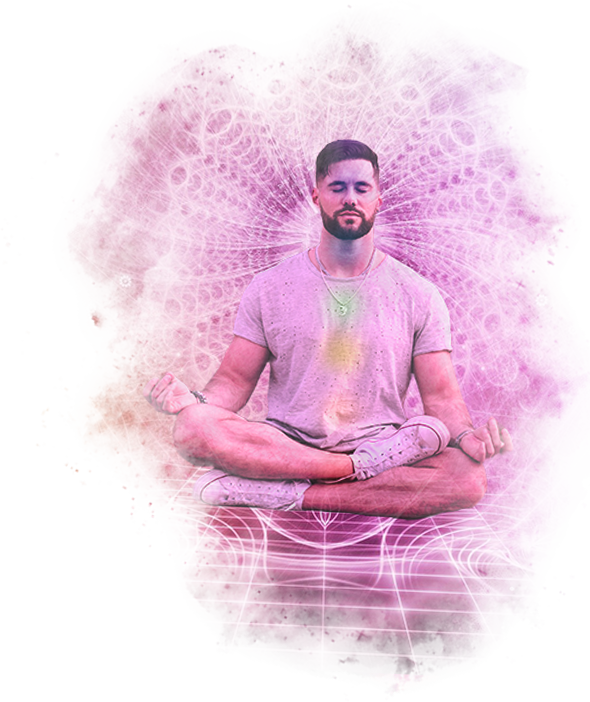 About 4D University
4D University has 1 overarching goal: Graduation from 3rd Density and the attainment of 4th Density consciousness.
4D University is an online academy and platform that teaches and facilitates the expansion of human consciousness. A resource for anyone who wishes for this to be their final 3rd density lifetime, and who is ready for the 4th Density. It offers a curriculum of courses and training programs with the most advanced metaphysical teachings and spiritual practices in a simplified format which allows for maximum integration.
4D University Courses are comprehensive self-study classes on mind training, meditation, and advanced yoga practices for inner purification, kundalini activation, and cultivation of self-mastery.
Put simply,
4D University is the new paradigm for spiritual evolution.
Here's what you'll get
once you join: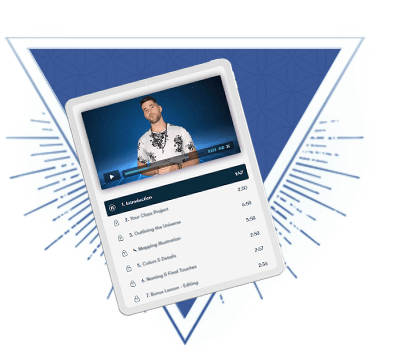 Access to all of my courses, teachings and trainings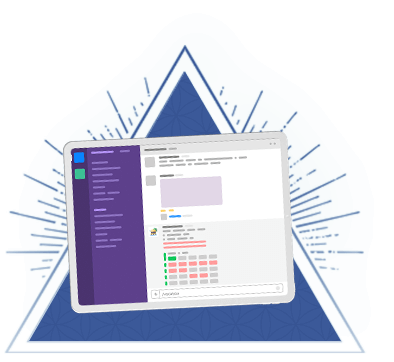 Be part of an online community of lightworkers and spiritual adepts who are fully committed to the path of spiritual ascension
Weekly Q&A deep
dive calls
Courses Inside the Membership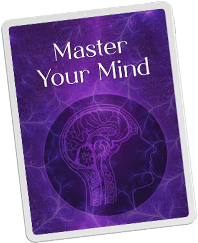 An eight-week course of intensive mind-training, aimed towards improving self-awareness and spiritual intelligence. Master Your Mind provides the framework for massive spiritual expansion and inner freedom by taking you through a deep and systematic teaching on the Ego's thought system, equipping you with powerful tools and knowledge to transcend the limitations of 3rd Density consciousness.
Do you feel stuck in your meditation practice? This eight-week course is designed to turn a beginning meditator into an advanced meditator, and allow you to fall in love with daily meditation. Meditation is the way to God UNION, inner freedom and 4th density consciousness. This course will take you through all the dimensions of meditation, access all 5 brainwave states and push you to go a little bit deeper than the day before. By the end of this program, you will wake up each morning with a joy and excitement to dive into your meditation practice.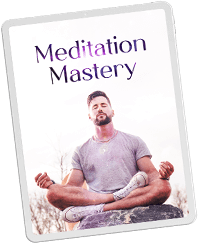 4DAP (4TH Density Ascension Protocol)
4DAP is the culmination of the 4D University curriculum. After laying the necessary groundwork in "Master Your Mind" and "Meditation Mastery", this three-month training program takes you through the process of a Kundalini awakening. What we have classically known as "Kundalini" is really our 4th Density energy, lying dormant within the nervous system and awaiting activation.
Enlightenment is a condition that manifests naturally once the nervous system is properly prepared for it through great spiritual effort. Enlightenment is, in fact, a neurobiological transformation of the entire nervous system, from a 3rd density level to a 4th density level. 4DAP is a workable system of advanced yoga practices and integrated techniques designed to facilitate this inner transformation by safely and gradually raising the Kundalini Life Force up through the 7 energy centers. This course walks you through the activation process using many powerful ancient yoga practices, breathwork, meditation, and non-sitting practices.
Because this is an advanced course that requires much hands-on training, it is the final program in the 4D University Curriculum.
Book Club: Law of One is a 12-week reading program and masterclass guide through all 106 sessions of the Ra Material. It has the intention to help you navigate through the Law of One text, learn its principles, re-discover the Universe you are inside of and apply its invaluable wisdom into your daily spiritual practice. This is an elective course in 4D University that is especially suitable for those looking to expand their knowledge and understanding of Law of One teachings.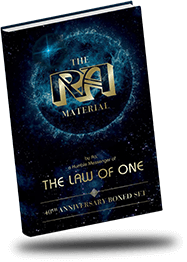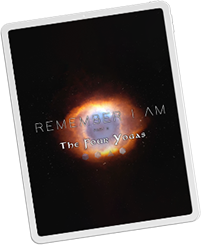 The Four Yogas is a 4-week mini-masterclass that takes you through the four pillars of yogic philosophy and practice. Raja Yoga, Karma Yoga, Bhakti Yoga, and Jnana Yoga. These represent the four essential pathways back to Union with the Source through Meditation, Action, Devotion, and Knowledge. Each week includes one lecture video, a worksheet outlining simple practices of that Yogic system for the week, a guided meditation, a smartphone wallpaper background with the weekly mantra, and a Q&A video session. This masterclass aims to give you a short but thorough sampling of the philosophy and practice of each of these four powerful Yogas so that you can determine which one aligns with you the most.
Total Value: $13,300
$222/month
Get access to all of these courses and more when you become a student of 4D University.
What my course graduates
and clients say
The masterclass has helped me to be more centered, be at peace with myself, to know clearly what I want. And by that, I no longer fight what I don't want and not fighting for what I don't want has given me room to say "What do I want?". The course has offerered me a checklist, step-by-step process that allowed me to see what I was emotionally struggling with and has given me real practices and steps to articulate what I was feeling inside.
-Damien Wilpitz
I like many others consider ourselves fortunate that we're all graced by this amazing individual who has scaled the breath and depth of spiritual teachings. He has an uncanny ability to weave through several intense and deep spiritual texts like Law of One and ACIM and condense them into meaningful but simple concepts had made a deep impact on my personal journey.
-Nimesh Vakharia
I wasn't even planning for this to be a gold mine but after I took the course, my income tripled. I took the course then 4 months later, my income tripled and it was completely because of the things that I let go within the course. I was less nervous on sales calls and before I knew it, my income has increased 3x.
-Jimmy Le
Aaron's teachings on 3 beliefs, mainly lack, have helped me use life catalysts to further my spiritual progress faster than any practice I can remember.
-Trevor Webster
If I were to assess where I am today compared to a year ago when I started this journey it's night and day. My awareness is so much more "on"… I sometimes feel like a "space case" as I find myself just observing… no thought or judgments but just awe. I know I'm "on the path" now and this IS my experiences' work. I'm super grateful to Aaron! MUCH LOVE.
-Mark Broda
After a short 9 weeks, my life is simple, easy, and lucky. No complaints, no material worries, no job, good health, no special relationship to worry about, free, of movement that is. There have been much, much less swirls and agitation, less gross desires. Most noticeable is the experience of peace of mind, joy, here and there, for no specific external reasons. I truly feel gratitude for all that has been put on my path, somehow, in some secret way, not only for my own sake.
-Fanou Genson
I have found also that my faith has deepened. I have always believed deeply in my connection with Jesus but for me, this course has given me strength and realization… I really cannot say how wonderful this course has been for me and my husband in a few short sentences. Thank you Aaron from the bottom of my heart. Your hard work and love have traveled much wider than you will ever know.
-Anjela Kewell
I AM now existing with a heightened level of awareness. I AM able to catch ego the way my mom used to catch with my hand in the cookie jar. But the biggest thing that I have experienced since the beginning of this divine course is letting go of outcomes. This course, these teachings, and this community that have been created by divine design have been a definite game-changer in my existence.
-Luis Aroche
I've noticed a shift in me that has happened from letting go of outcomes. I have also noticed a shift in being able to catch myself faster when being led by the EGO. I've been able to stop negative emotions in their tracks as I ask myself the 4 questions and reflect on what untrue belief is currently present in the EGO.
-Rachel Killian
This course has given me more than I could've imagined. All of the puzzle pieces of spiritual integration just clicked by itself. I've gone from having lots of trouble meditating, to experiencing electric ecstasy while doing so. I've found an elegant balance, a profound sense of gratitude, and an amazing empowered state of self-expression. Expressing love is almost completely frictionless, and I can't overstate how beautiful that has made life.
-Jonathan Saternus
For me, life is like a dream. I feel like I go in and out of lucidity throughout the day, but 4DU has helped me stay awake much longer and frequently. I am gently holding this awareness of unity at the forefront of my mind. I don't need to try to force it so much anymore. My existence couldn't possibly get any better than this. It is hard for words to describe what I feel, but just know that what Aaron is working on is making some of the biggest energetic waves I've ever seen, and the manifestations of it are just beginning to show themselves.
-Maximus Miles
My story with 4DU may be different than others but it has been a true blessing. I am right where I need to be. Playing sports all my life, working in the Oilfield has taken a toll on this meat suit :). Doctors prescribed me medication for pain, then came addiction, then came prescribed medication to treat the addiction which is actually worse than the pain medication. In an effort to continue this journey to 4th density consciousness, I quit all meds and vices (coffee) cold turkey. I've had to give myself some grace, body time to heal but Aaron, this community, and 4DU gave me the strength.
-Dayle Ranger
I am enjoying this course immensely – it is a perfect progression in my spiritual evolution. I have been looking into lots of avenues to explain what I could always feel is true. Everything flows really well – I appreciate the way the course is organized. The guided meditations for each module have been just perfect. Giant thumbs up for 4DU! I encourage anybody who takes their spiritual evolution seriously to jump in. They will be grateful they did!
-Tambra Jones
The course is unraveling everything. I never knew how to get out of the hole I was in. Hence the thousands I spent on spiritual and self-help books. Then when Aaron talks in his videos, everything clicks into place. I am constantly reviewing the notes, videos, etc because it is taking its time to stick and for me to remember. But slowly, everyday things are changing. I think I am in a much better place then I was 2 months ago.
-Natalie Sayin
I find that I have gained more peace in life in general, and don't stress about things anymore. I see easier unity in everything now and feel happier. Thank you!
-Aria Halteigen
I joined Aaron's MYM course a year or so ago and originally went through the program then. I "heard" the lessons and understood conceptually before, but now feel like it's integrated. I hadn't ever realized that merely thinking thoughts and feeling feelings that I was taught (through religion) were wrong/bad/sinful had caused me such guilt and shame! For all my life, I'd get mad at myself for even thinking something I "shouldn't," never even realizing that I'm neither the thoughts themselves, nor am I the "doer" of the thoughts! I finally feel free to think and feel and be.
-Kristi Whitaker
There have already been so many wins, but the main thing is how much peace I feel lately. I used to have so much anger and now it's just a ripple. I've never felt so alive! That's the thought that floats around. It's been amazing! My creativity has really amped up. When my husband died in 2015, it was a huge shock to my lower chakras and a lot of my creativity was squashed. I can tell more healing has happened since I've been feeling more creative since starting 4DU.
-Michelle Jimenez
I feel I am transforming into less of "the human" and more of "the spirit". Ego's L.O.C. (Lack-Outcome happiness-Control) has much less of a hold over me, and the energy associated with L.O.C. is changing into Love and Light. Thank U 4DU!
-Ali Adib
Thank you Aron for creating these courses. It is life-changing. You explain everything so simply, and everything resonates deep within me. I am so grateful!
-Arnhild Dorthea Ludvigsen
I am learning so much! I am grateful that I am allowing myself to be teachable because I feel myself expanding in awareness in a way I have never experienced before (in this lifetime). Thank you to the community for holding me thus far when I needed it.
-Malissa Love
This is such an invaluable experience worth 10 times the earthly investment. I have received so much value just through your free YouTube videos – thank you for your generous offer of delivery of service.
-Maryam Ebtehadj
It feels like all my previous experiences over the past 13 years now make more and more sense and like a puzzle are coming together to show a most beautiful image. Even feelings of lack or victimization are being met with loving gratitude, acceptance, and appreciation.
-Camille Charles
I feel, for the first time in my life, that I am really finding my way home. This community already feels so amazing and I am grateful beyond belief to be here.
-Cameron Martin
I just want to express how grateful I am for this course. It is exactly what I have been looking for. I'm having a much easier time accepting myself and not feeling any guilt or pride when going into non-doership. I'm way more well-rested and feeling less stress in my body. I've had a couple of energy movements happening in meditation where I feel encapsulated by this fuzzy force and it feels really nice. So grateful for you. Thank you for asking and checking in and thank you for serving with this platform and possibility for connection and expansion.
-Fernanda Pires
4D University is a month-to-month membership that takes you through a comprehensive curriculum of spiritual courses designed to facilitate consciousness expansion. All of the course content, community and live weekly calls are accessed on the 4D University app and/or web platform. The 4DU course curriculum takes approximately 7 months to complete, as a new module is unlocked each week.
There are only two memberships: The Student Membership and the Alumni Membership. The Student Membership is $222/month for at least 7 months. Upon completion of the course curriculum, you are eligible to become an "Alumni Member" and only pay $22/month to keep continued access to all the course content, community and live weekly calls going forward. Just email
support@4duniversity.com
to initiate your Alumni transfer.
Your continued ascension awaits.
Click the button below to join.